Recent Work: Eat Fresh Maryland Animation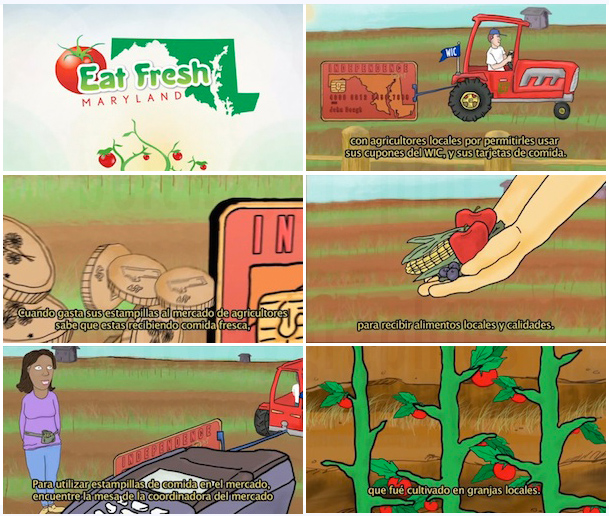 This is a recent commercial I finished with a friend of mine for Eat Fresh Maryland. Eat Fresh Maryland is a program that provides low income families with healthy and affordable food options at local Farmer's markets. It was a great project to work on.
My role was to create animated sequences to educate viewers on the program. I used a hand drawn approach for the animation. I drew on paper then scanned the work in using my iPhone( works like a charm and better than a scanner for this work) then I brought the work into Photoshop. All the animation was done using Apple's Motion.
I made the opening animation in Motion using vector artwork I created in Illustrator.
This was a fun piece because it allowed me to add a different texture to video and really provide the energy needed to get the commercial started.
Besides the animation, I consulted on the editing side as well. It was a great opportunity to show some range animation wise. Enjoy the work.